Facing circulation hurdles, Ebony seeks to rebuild
Washington, DC -- (BlackPressMagazine.com)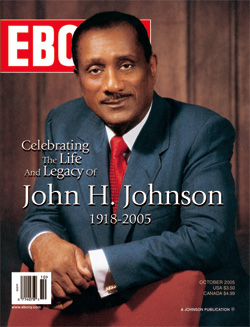 Top Black publication, Ebony Magazine who saw a drastic 8.5% circulation drop in 2005 is set to start new campaigns with new management.
According to the Audit Bureau of Circulations (ABC) database, Ebony Magazine's paid circulation as of December 31, 2005 after the sixth month period was 1.49 million, below the 1.6 million due to advertisers.
To bring the declining numbers up, Ebony representatives say that a plan is in effect to reach out to current subscribers, reclaim past subscribers and gain new ones.
"Our strategies include everything from making valuable additions to our editorial and web staff to increasing marketing and promotions," said LaTrina Blair, promotions manager at Johnson Publishing. "Our main goal is to continue to produce the leading publication that the African-American community depends on as a vital source of information and provide a valuable vehicle for our advertisers to reach them."
Ebony's circulation drop from 1.6 million to 1.4 million has brought them closer to the circulation of their competitors at Essence Magazine (1 million) as well as very own Johnson Publishing's Jet Magazine (900,000).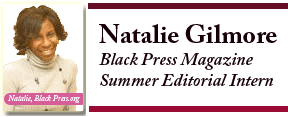 Blair confirmed that the decline was the result of an unexpected rule change that was put in place by ABC that disallowed subscriptions from several sources used industry-wide. Other consumer magazines including
Vibe
and
Playboy
missed rate base for the last half of 2005 because of the rule. "This is not a phenomenon unique to
Ebony Magazine
," said Blair. "And Johnson Publishing Company no longer uses those sources."
Last year's circulation short-coming looked to ruin the strong advertising peak Ebony had with sales rising up 13% to 72.6 million.
Ebony could be faced with rebating millions of dollars to advertisers after falling short of the circulation guarantee but according to Blair, advertising rebates are being addressed on a case-by-case basis.
In addition to new strategies for the magazine, Bryan Monroe , former assistant vice president for news at Knight Ridder Inc. and current president of the National Association of Black Journalists, has been hired as the new editorial director for Ebony. Monroe was not available for comment on future speculations on circulation or rebates for Ebony Magazine.
Listen to the exclusive podcast interview with Ebony's new VP of Editorial, Bryan Monroe.
Natalie Gilmore is an editorial intern for Black Press Magazine's Summer internship program. She is a graduating senior majoring in Journalism at Austin Peay University and is a member of Alpha Kappa Alpha sorority.